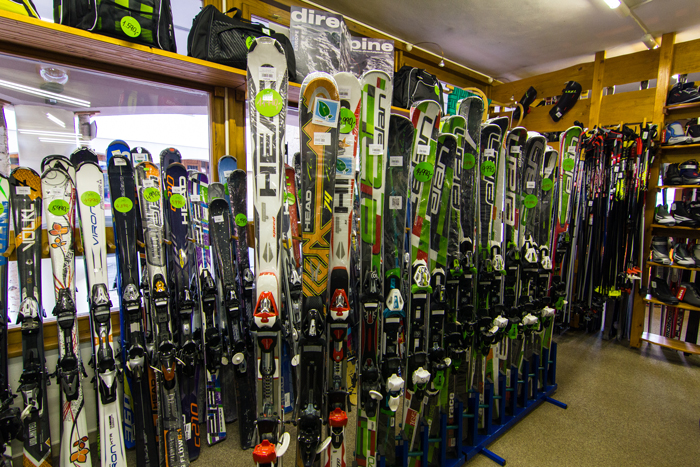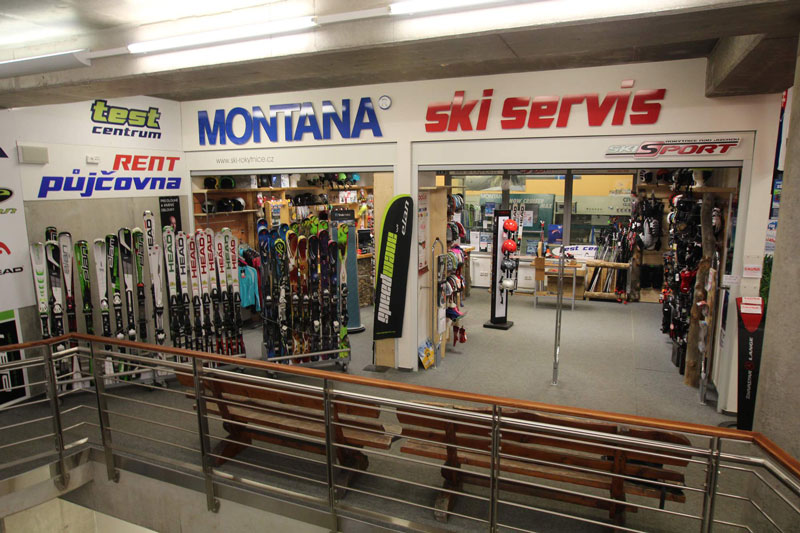 Want to buy new skis? Come and try them first! The most expensive doesn't always mean the best. Want to try VIP skis that you won't buy because they are too expensive? Come and at least try them.
You can test the skis of these brands – ELAN, HEAD. Hire charge CZK 300 per day. You can try up to 3 pairs of skis at this price.
Test skis are always top-notch ready.
Ski sport Horní náměstí 655
Opening hours
October – November
Mon– Fri: 9:00 – 17:00
December – March
Mon – Sun: 8:30 – 18:00
The shop is CLOSED from April to September

Receiving ski and snowboard for service

The rental with shop is located 150m from the ski resort Modrá Hvězda, Bahýnka and Sachrovka. Directly above the rental office is a ski bus stop, which runs at regular intervals and takes you to the ski resort Horní Domky, which is 1km away.

Parking for 30 minutes free of charge
Ski sport Parking P1 Rokytka
Opening hours
December – March
Mon – Sun: 8:00 – 17:00
Hire service is located 50 m from the main vestibule of the Horní domky chair lift.